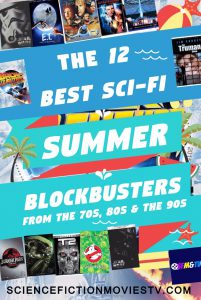 As mentioned in the previous post < Looking into the History of Summer Blockbusters>, summer is the season of the year where we see many big budget films at the movies.
The summer time goes from June 1 to August 31 for some countries (meteorological summer season) while for others the summer begins on May 1 and ends on August 1.
Having many Sci-Fi blockbusters movies in the summer at the movies has become a tradition but it should be noted that there are also similar movies that were equally successful in other seasons like the winter.
Continue reading "The 12 Best Sci-Fi Summer Blockbuster Films of the late 20th Century"