Most of us have been there: It's 6:00 AM, Cheetos by our side, the morning light cutting through our room, watching the next episode of Star Trek. We laud Kirk and his fleet's use of incredible technology. Sounds familiar?
What is funny is that we often find ourselves going 'wow' at the Sci-Fi technology shown in these kinds of Sci-Fi shows or movies. But if you show these old movies and shows to a child today, well they are not going to be blown away as much because most, if not all, of the technology in them is pretty common these days.
Sci-Fi inventions are nothing new, to be honest. Even in today's Sci-Fi movies and shows we often get to see this inexplicable Sci-Fi technology and we are left scratching our heads thinking if such a thing can ever be real. These are 3 of the best technologies inspired by Sci-Fi in real life:
.
3. Motion Based Interfaces
Ever watch an Iron-Man film and wonder, what's with all these floating screens? You would be wondering the same thing if you watched Total Recall (1990) back in the day. These floating graphical user interfaces just seem a bit…useless? They have all these graphs and useless information you are never really going to read. Plus, in a brightly lit room good luck even using the goddamn things.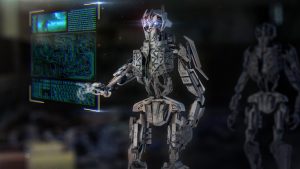 This is exactly what many scientists and researchers have thought of. Early Sci-Fi inventions to the motion-based game were funny enough games themselves. The Nintendo Wii revolutionized the gameplay of its era with amazing motion controls and motion control-based interaction. The Microsoft Kinect followed suit but was met with less enthusiasm.
Now enters the Leap Motion. It's a tiny USB-like device that plugs into your PC or Mac and voila! There you have a totally 'Total Recall' like PC where everything on the screen is done via your fingers and hands. It is surprisingly accurate, more so than the Kinect and the Wii ever were. You don't need any extra peripherals, just your hands will do! The Microsoft Hololens and Magic Leap have been giving this a run for its money too. The only thing keeping people interested has been the headset but now it seems like that too is being made easy to wear and use.
.
2. Smartphones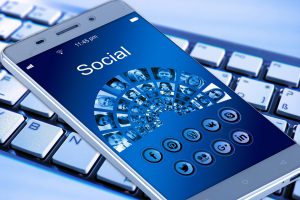 The idea of communicating with people in far-away lands instantly was so novel that even in Sci-Fi shows like Star Trek it was seen as something amazing. But this Sci-Fi technology is trivial for us today.
Albeit phones have been around for quite a while now but they were not in the true essence of Sci-Fi technology. It was not until the late '90s and early 2000's that the public truly experienced wireless communications through phones.
These phones became smaller, more compact being loaded with so many features. It can be said without a doubt that today's smartphones easily excel those shown in Star Trek. They only performed the simple function of calling, which funnily enough no one uses now. Today smartphones are basically mini computers.
.
1. Video Calling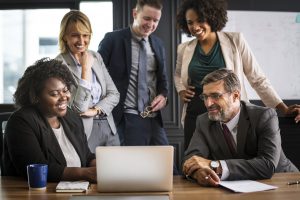 It's always amusing to see a character in an old Sci-Fi show video calling someone. And the funny thing is that the equipment used is always so bulky and ugly as well. Well, this is a Sci-Fi technology that we have integrated into our lives so much. This Sci-Fi invention has paved way for so many businesses, so many friendships, and so many romantic relationships as well!
Video calling is a direct inspiration from many old and new Sci-Fi shows. But the one we have today is infinitely better. They even have goggles that allow you to stream the call right in front of your face. What more could you want!
As you see science fiction has been the source of inspiration for great inventions. These were the 3 most popular for me but there are many more inventions that have a special meaning for each one of us. Do you agree? Which Sci-Fi inspired product is according to you the most popular? Feel free to leave your comments. I would love to hear from you.
Sources:
http://www.dailymail.co.uk/home/event/article-2386861/Leap-Motion-Now-control-mid-air-hand-gestures-sci-fi-movie-style.html
https://www.digitaltrends.com/cool-tech/7-sci-fi-gadgets-brought-to-life/
https://www.indoorskydivingsource.com/tunnels/anti-gravity/