A short fan film that excels…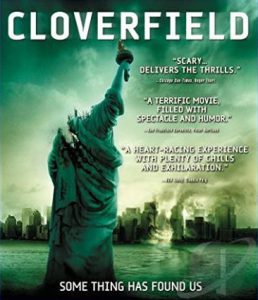 The Cloverfield is a film franchise that I wish to be more successful. It has enough complex material to create several films but I wish it could be done well. If you don't know about Cloverfield you can check Cloverfield's Beginner's Guide.
While I enjoyed The Cloverfield Paradox, the third movie in the Cloverfield film franchise, as a popcorn movie it still left a strange taste behind when I think about its connection (or lack thereof) to the first two films. As part of the franchise, it was not so great I admit.
As mentioned in "The Cloverfield continued…" there were plans to include the film "Overlord", a supernatural WWII story about a Nazi experiment gone wrong, in the Cloverfield universe. Those plans were dropped. "Overlord" will be released as a standalone film. Instead, it appears that J.J Abrams will focus on creating an original idea for the next Cloverfield movie. In the meantime, fans are left conflicted after Cloverfield Paradox. How to escape this feeling?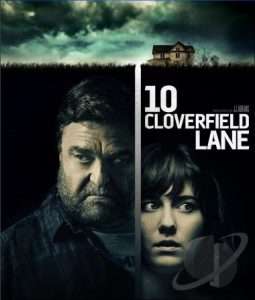 In comes "MEGAN", a short fan film inspired by Cloverfield (2008), 10 Cloverfield Lane, the franchise websites, mangas, marketing campaigns, and online ARG. It is a fan dedication to the Cloverfield Universe. The five-minute film includes 100 VFX shots created by Gradient, responsible for the VFX in the Netflix series "Stranger Things", and sister company Secret Lab.
The writers used what is known of the universe and tried to give a reason why certain things happen and why certain products are promoted within the universe. This short film is referred to as a proof of concept piece, meaning it was created to demonstrate how effectively the story could function as a feature-length film.  It was directed by Greg Strasz and written by Giuseppe Mercadante, Jean de Meuron, and Greg Strasz.
The film stars Matilda Lutz as "Megan", the daughter of  Howard Stambler from "10 Cloverfield Lane". The short film can be watched on the MEGAN youtube channel. I really recommended you to see it, the film itself is five minutes and the rest is credit time. You can check it below.
Now, after seeing it I strongly recommend you to check out the analysis of the short prepared by Inside a Mind:
This is so exciting! Megan may seem insignificant to some people but it could contribute to a better universe: a taste of how it can be done better.
Like it was mentioned on Inside a Mind,  it would be great if fans could make their own short films. They may inspire moviemakers to create better material. There is so much to explore and I agree. However, I acknowledge that not everyone has the immediate resources like the creators of Megan but there are platforms like Kickstarter where you can find funds and people willing to help you and streaming services like Netflix are more open to supporting small projects.
What do you think of Megan? Do you see a hopeful future for the franchise? Feel free to leave your comments I would love to hear from you.