The Jetsons – Season 2, Vol. 1 looks great but is it really worth it?
Overall Rating: 73%
Genre: Sci-Fi Fantasy, Animated TV Show
Best Seller: fanteller
Returns: 30 days Money back Return Policy
Guarantees:  ebay Money Back Guarantee
Shipping: Free shipping
Product description: The 21 episodes of Season Two on 3 DVDs. In addition, a special featurette, "Jetsons: Return to the Future", is also included that focuses on the evolution of the series. Among those interviewed is animation expert Mark Evanier.
Product specifications
Actors: George O'Hanlon Jr., Penny Singleton, Janet Waldo, Daws Butler, Don Messick
Format: Multiple Formats, Box set, NTSC
Language: English (Stereo)
Subtitles: English, Portuguese, French
Dubbed: Spanish, French, and Portuguese
Number of discs: 3
Rating: Not Rated
Studio: Warner Brothers
Film Country: USA
DVD Release Date: June 2, 2009
DVD Region Code: Region 1 (U.S. and Canada only)
---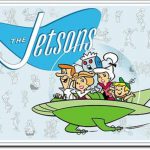 Don't know about this show?
---
.
Positives
Box & storage
Appreciated the one DVD case in a carton DVD Cover.
DVD
All the DVD cases and the DVD Discs have great designs on them. And the DVD menu is easy to navigate.
Video & Audio
The episodes play back to back. You will be tempted to see all episodes in a row.
Season 2 had more advanced animation, which had richer color, along with attempts to add content to make it seem even more futuristic than season 1.
.
Negatives
DVD
Only available in standard DVD format: not available in Blu-ray or any other formats.
Video & Audio
The full frame of all DVDs is 1:33.1 which is supposed to be Traditional television & computer monitor standard but on my flat screen (which has a 1:85.1 full frame) I don't see it full screen.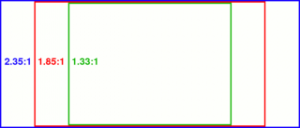 The DVD production quality is not consistent. Each episode is a gamble. Some are grainy and dull others are bright but fuzzy.
.
Personal experience
The wonderful thing about "the Jetsons" was that, regardless of the technology, their problems were the same ones faced by families of all ages.
Some of the episodes in season 2 have some cliche early eighties style rock. The stories are poorly written and watered down when compared to season one. I guess it's because the original season was written and created for adults during a prime time where this season was built for Saturday morning kid time.
Whereas the background music from season one was fun, interesting, and quirky, the background music from season two is dull, bland, and generic. And while the animation in season one was simple and got the job done, the computerized version in season two makes the cartoons look quite different. I really miss the ending sequence of each episode when George gets home from a 'long day' of work. In season 2 the ending sequence is just a logo.
I'm among those that prefer the first season above the others. However, I still enjoyed watching the second season. It's true that the second season is not the same as the first. But I think if you are warned beforehand that it has more plots for children, you can still enjoy it with your kids.
About this particular DVD set as a fan I would say that you would enjoy the bonus features. But the production quality of this set is not the same as the Season 1 Golden Collection.
.
Final Overview
Overall Rating
I liked the cover box but the DVD case model could have been better. After a while, the DVD divider in the DVD case broke. Box & Storage final rating: 70%.
The DVD cases and the DVDs have great designs on them and I appreciated the investment in the design but I just wish it to be available in more formats. DVD final rating: 80%.
The video production quality could have been better and I just wish it was available on full screen. Video & Audio final rating: 70%.
The final overall rating for this product is 73%
Recommendation
If you want to buy this set (maybe as a treat for yourself or as a gift for your kids), here is one recommended seller from ebay where you can buy a Brand New DVD set:
Best Seller: fanteller on ebay (Ranked Top Rated Plus seller) with 99.3% positive feedback from customers.
Returns: 30 days Money back Return Policy
Guarantees: ebay Money Back Guarantee
Product Condition: Brand New (the item that has never been opened or removed from the manufacturer's sealing).
Shipping: Free Shipping
==> Get Your DVD set from ebay while its still in stock <==
I hope you enjoyed this review and if you have any questions about this DVD box set or want to leave your own personal review of the box set, leave a comment below.