Buffy the Vampire Slayer– The Complete Series DVD Collector's Edition looks great but is it really worth it?
Overall Rating: 88%
Returns: 30 days Money back Return Policy
Guarantees:

e

b

a

y

 Money Back Guarantee
Product description:  This collection contains all seven butt-kicking seasons of Buffy the Vampire Slayer on 39 discs. This "Buffy the Vampire Slayer 39 Disc DVD Collector's Edition" has some enjoyable bonus features for Buffy fans such as cast commentaries, season overviews, looks behind the scenes, and outtakes. You can enjoy this supernatural drama with English or Spanish subtitles.
Product specifications
Actors: Sarah Michelle Gellar, Alyson Hannigan, Nicholas Brendon, David Boreanaz, Anthony Stewart Head
Format: DVD, Multiple Formats, Box set, Color, Dolby, NTSC
Language: English (Dolby Surround), French (Dolby Surround),  Spanish (Dolby Surround)
Subtitles: English, Spanish
Dubbed: French, Spanish
Number of discs: 39
Rating: Not Rated
Studio: 20th Century Fox
Film Country: USA
DVD Release Date: October 12, 2010
DVD Region Code: 1 (US, Canada)
---
Don't know this show?
=> Meet Buffy the Vampire Slayer
---
Product Review
Pros & Cons
Pros
Box & storage
The box is very stylish and the design looks great.
The 39 discs are stored in 7 DVD cases with disc cards.
DVDs/cases
All the DVD cases and the DVD have great designs on them.
Staring season 5 the design of the DVD menus look even better.
Video & Audio
Quality of the video is better than the 'remastered' version on Netflix. They look the same as what was originally aired on television
Cons
Box & Storage
The DVD Box is stable enough to contain the DVD cases but the cover is not thick enough and will not survive if your children decide to play with it.
DVDs/DVD cases
For Blu-ray lovers, you will not find that in this set.
You have to play every episode. It takes you back to the menu where you have to then click each episode, click play, and go through a small animation.
Video & Audio
The quality of the videos is the same as I remembered when I watched it on TV years ago but some videos in the first seasons look darker.
Not all videos have the same quality. Some of the bonus features (for example the outtakes in seasons 5 & 6) have a lower video quality than the episode videos.
The full-frame of all DVDs is 1:33.1 which is supposed to be Traditional television & computer monitor standard but on my flat screen (which has a 1:85.1 full frame) I don't see it full screen.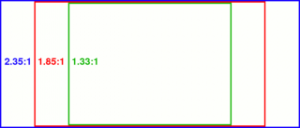 Personal experience
I bought this product in 2013 on Amazon for $79.76 (plus $13.98 shipping & handling costs). It was Amazon's Black Friday and I was just excited to watch the series again on my own terms so I decided to buy it then. It was in "sale" and I thought why not? My friend has this set and I was familiar with it. The difference is that she bought hers on ebay. After I excitedly told her I bought it she started asking me all these questions: did I check the seller? Was there free shipping? What was the status of the product? So many questions I had no immediate answer for.
Finally, I got my set. It was wrapped but the box had a little dent in one corner at the back (and the wrap was slightly torn). All DVD cases were sealed with security strips. I watched the whole series but then I noticed one of the videos on the DVD disc season 6 skips a lot when you watch. I thought to send it back but the cost to ship it back would be too expensive so I just borrowed the one from my friend. 4 years later the discs are still in great shape (except for that one in season 6) and the box is a little worn out.
Moral of the story: do your research when you're buying your beloved products. Cheap doesn't mean Good.
The Product
Here are a few pictures of my current set: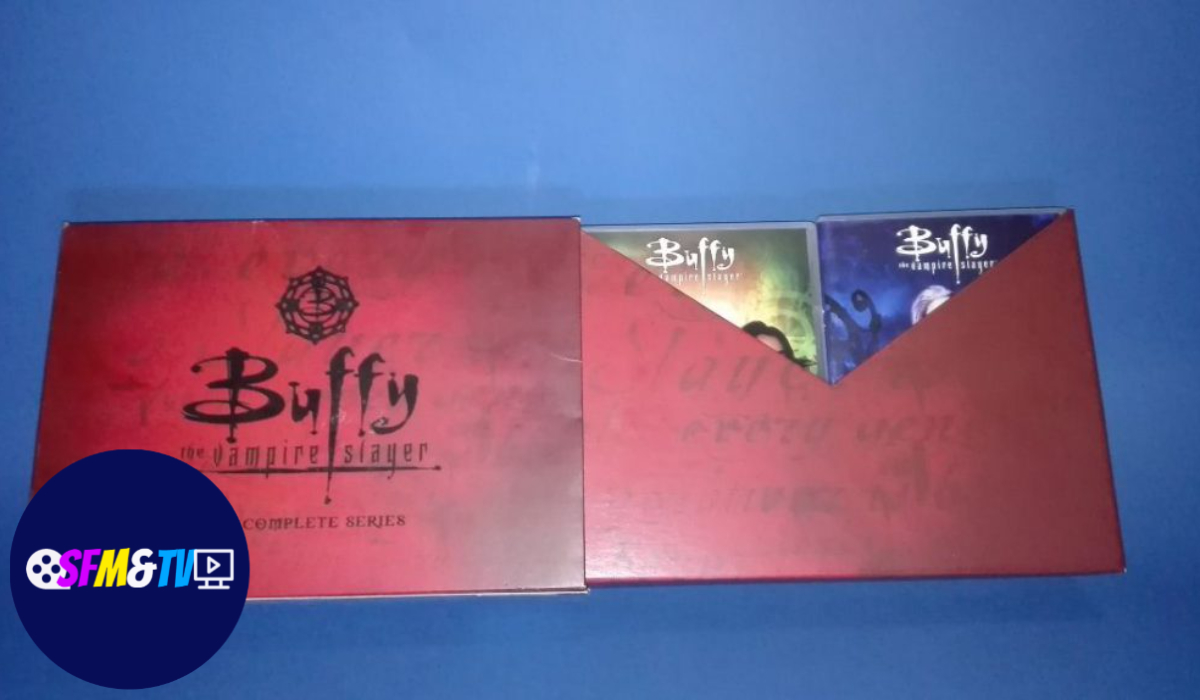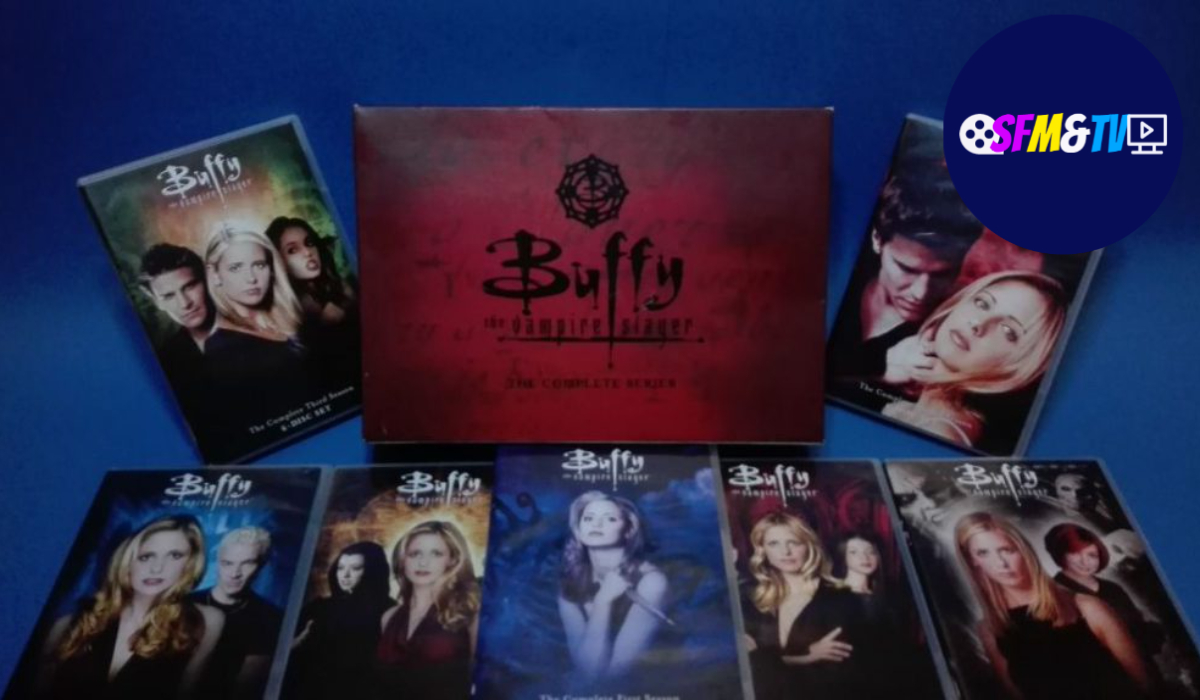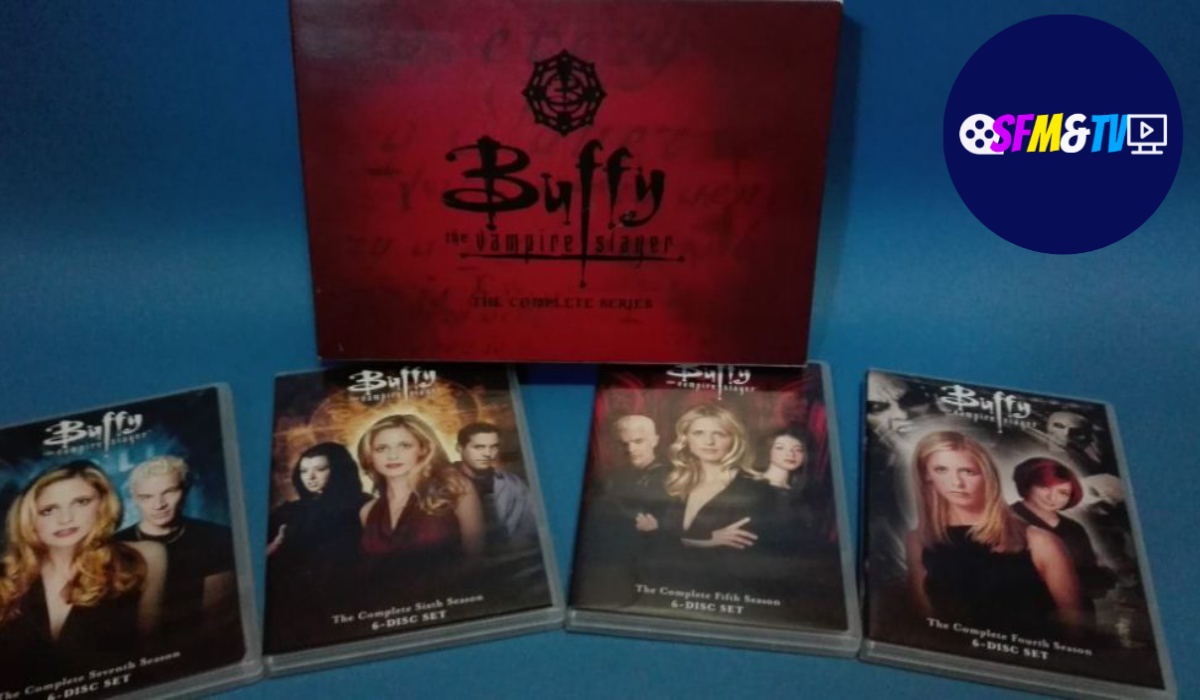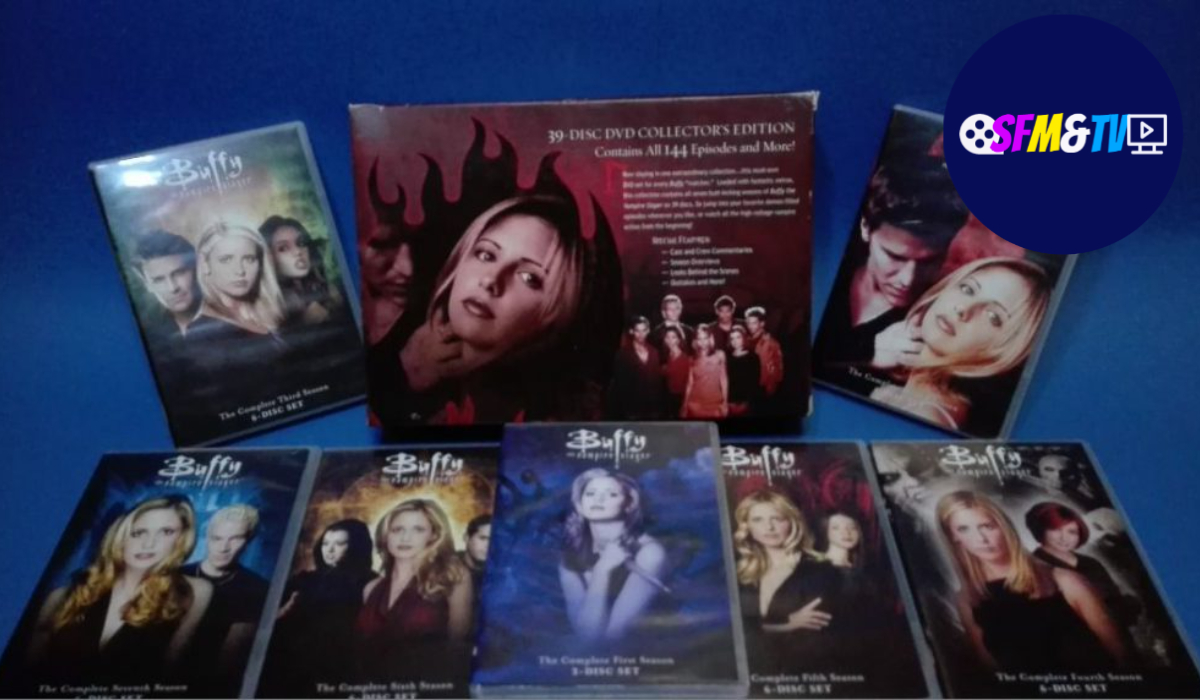 As I can't show you how I unwrap it (well it's been 3 years) but I still want you to see it for yourself.  I found a youtube video that shows the unwrapping of the exact same product I have:
https://youtu.be/339ai5Wwwws
Amazon vs

e

b

a

y
Amazon and ebay are the 2 most popular online shops and I did a little research on this product on both. I found when searching for this DVD set on both Amazon and ebay that there is a mix-up with the Chosen One collection in the description- and review section.
The Chosen One collection is a DVD box set that was on the market before The Complete series edition. The Complete Series is a newer version of it. The Chosen One Collection is not produced anymore however it is still sold on both Amazon (US) and ebay  (as used products).
The sellers that used to sell the Chosen One Collection just didn't take the time to update the product information and just change the picture and the price which leads many buyers to believe that the complete series edition is the Chosen one Collection.
This is the case with Amazon (US). The only seller that sells this Complete series edition as new on Amazon is Amazon.com LLC. In the reviews, you will see people mentioning the Chosen One collection and giving reviews since 2004. The Complete Series edition came on the market in 2010. And it is the most recent Buffy DVD set on the market in Canada, the US, Mexico, The Caribbean, Central & South America (that I know of). So it's a little bit difficult to find the reviews helpful if I don't know which specific product they are referring to.
Final Overview
I'm taken a few points for the quality of the cover in general. I have taken good care of it so it's still in a good condition but I shouldn't have that concern at all. Box & Storage final rating: 90%
The DVD cases and the DVDs have great designs on them and I appreciated the investment in the design but I just wish I could play the episodes continuously instead of going through them one by one. DVDs/DVD Cases final rating: 95%
As you may have noticed in my review I had a few issues with the videos but I am not sure who to blame. It's true that I get to see it as I remembered it and I have no issues with that but at least ensure that all the bonus features are of the same or better quality as the episodes. Further, I had no issues with the audio. The surround sound is great. Video & Audio final rating: 80%
The final overall rating for this product is 88%
Even with its few shortcomings, this product is a must-have for Buffy fans who don't own any Buffy DVDs yet: a great gift for all Buffy watchers. Besides being funny, exciting, smart, touching, and thought-provoking due to great acting, directing, and writing, this is a  sci-fi horror TV show that you can re-watch over and over again.
Recommendation
There are different prices for this product on Amazon starting from $85 to $195 and ebay starting from $45 to $175. You can find both brand new and second-hand (used) versions of this product. In the end, you should make the choice that suits you best but just make sure you read all the information provided by sellers online.
As I know many of you don't have time to perform much research here is one recommended seller from ebay where you can buy a Brand New DVD set:
==>Get Your DVD set from ebay while its still in stock<==
I hope you enjoyed this review and if you have any questions about this DVD box set or want to leave your own personal review of the box set, leave a comment below.