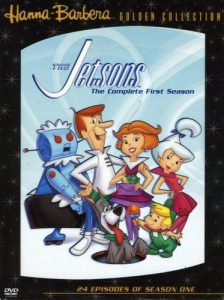 The Jetsons – The Complete First Season Golden Collection looks great but is it really worth it?
Product description: 24 episodes of the series first aired in the sixties. Living in the automated, push-button world of the future hasn't made life any easier for George Jetson (husband and father), who gets into one comical misadventure after another!
Special features include Audio Commentaries, Character Bios; Rosie the Robotic Maid: A Tribute Featurette: The Jetsons: The Family of the Future – chronicles the history of the series; Space Age Gadgets: Zooms in on the futuristic inventions of the Jetsons' world.
Product specifications
Actors: George O'Hanlon Jr., Penny Singleton, Janet Waldo, Daws Butler, Don Messick
Format: Animated, Closed-captioned, NTSC, Subtitled
Language: English (Dolby Digital 2.0 Mono)
Subtitles: English
Dubbed: French, Spanish
Number of discs: 4
Rating: Not Rated
Studio: Warner Brothers
Film Country: USA
DVD Release Date: August 15, 2006
DVD Region Code: Region 1 (U.S. and Canada only)
---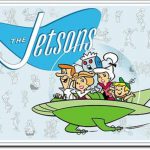 If you don't know about this show?
=> Looking at The Jetsons
---
.
Product Review
Positives
Box & storage
The cover box is very stylish and the inside box containing the 4 DVDs is also decorated inside out with the Jetsons. The 4 DVDs stay secured in the inside box.
DVD/case
All the DVD cases and the DVD have great designs on them. And the DVD menu is easy to navigate.
Video & Audio
The episodes play back to back. You will be tempted to see all episodes in a row.
They look the same as what was originally aired on television
Negatives
DVD/case
For Blu-ray lovers, you will not find that in this set.
Video & Audio
The full-frame of all DVDs is 1:33.1 which is supposed to be Traditional television & computer monitor standard but on my flat screen (which has a 1:85.1 full frame) I don't see it full screen.
Personal experience
All DVDs in the set worked well and the box arrived in great condition. Love this set! Some people like the sixties episodes better than the eighties. The sixties episodes were about the issues George and Jane encounter every day as a married couple. The writers thought to change that in the eighties episodes so children could relate to the stories. That is why in the eighties episodes there is more of Rosie and Elroy has more adventures. I personally like both a lot but if I had to choose I still prefer the first season.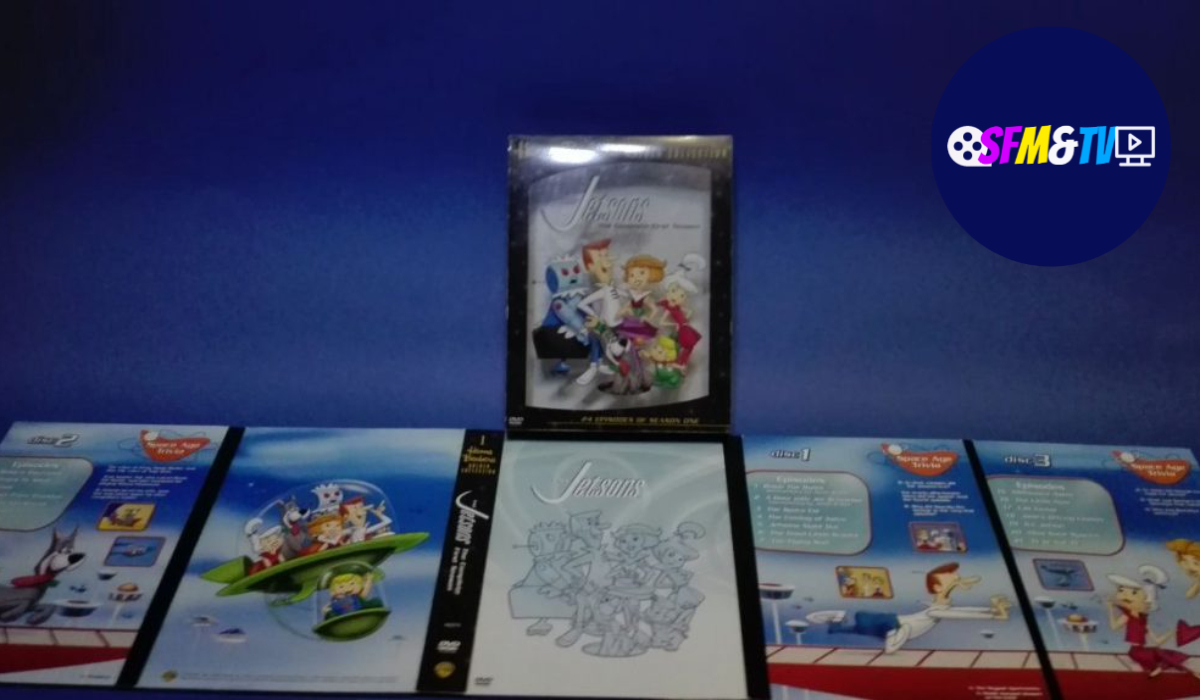 .
Final Overview
Overall Rating
I liked the cover box and the DVD carrying box and I had no issues with it. Box & Storage final rating: 100%
The DVD cases and the DVDs have great designs on them and I appreciated the investment in the design but I just wish it to be available in more formats. DVDs/DVD Cases final rating: 98%
It's true that I get to see it as I remembered it and I have no issues with that but I just wish it was available on full screen. Further, I had no issues with the audio. The surround sound is great. Video & Audio final rating: 95%
The final overall rating for this product is 98%
Recommendation
There are different prices for this product on Amazon starting from $14 to $30 and ebay starting from $10 to $60 (as noted by February 26, 2017). You can find both brand new and second-hand (used) versions of this product. In the end, you should make the choice that suits you best but just make sure you read all the information provided by sellers online.
As I know many of you don't have time to perform much research here is one recommended seller from ebay where you can buy a Brand New DVD set: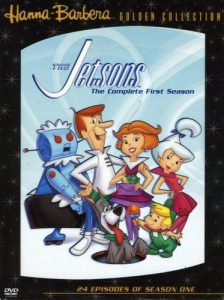 Best Seller: zuber ranked Top Rated Plus seller with 99.4% positive feedback from customers.
Returns: 30 days Money back Return Policy
Guarantees:

e

b

a

y

 Money Back Guarantee
Product Condition: Brand New (the

 item that has never been opened or removed from the manufacturer's sealing

Shipping: Free Shipping
This product is a must-have for Jetsons Fans who watched it as a Saturday morning cartoon. Feel safe to show it to a child of any age (they might even learn a lesson or two from it). For any adults watching it the stories are a bit cheesy at times but they are still solid stories about the troubles a futuristic family might face, at least what people in the sixties thought they might be facing.
---
==> Get Your DVD set from ebay while its still in stock <==
I hope you enjoyed this review and if you have any questions about this DVD box set or want to leave your own personal review of the box set, leave a comment below.