Is it good or bad?
The introduction of streaming content on the internet has brought changes to the way people watch content on screens.
Many consumers find it more convenient to watch their favorite shows on computer screens, smartphones, tablets, or other streaming devices such as the Sony Blue Ray Disc DVD which is different from the conventional use of televisions which we formerly relied on to view videos, play games, etc. in the past. Now, it seems, the TVs are not that important anymore.
A crucial factor that has encouraged the adoption of streaming devices in these times is convenience and portability. Now we can catch up with our favorite TV shows, movies, or news from any location and at any time during the day or at night. All that is needed is a gadget and internet connection.
. 
The Growing Trend of Binge-Watching Content Online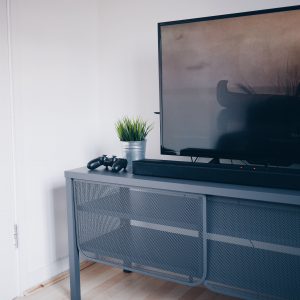 A majority of the consumers prefer to use their mobile devices to stream content search for entertainment online. We are not surprised about the rise in binge-watching among the users of these devices. Binge-watching shows and movies have been a frequent activity in the past, but then you had to purchase the DVDs and create enough time to be in your home to have an uninterrupted show.
It was not a very popular trend until the introduction of streaming services. Today binge-watching can be easily done without relying on the schedule of the television networks. And you can watch your favorite shows without the interruption of commercials; this is an advantage that makes the viewers choose streaming services over cable TV.
This new trend has compelled commercial TV networks to make a creative modification to the content which includes commercials. Currently, a majority of the commercial TV networks are transitioning from syndicated programming to serialized programming which includes the use of more cliffhangers to keep the viewers engaged, but there are still speculations about the effectiveness of this strategy. To some extent, it has been successful, but we don't know how long these strategies can be sustained.
 

.
The popularity of Short Videos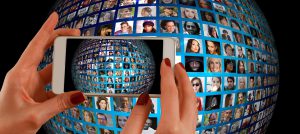 The online engagement of the audience with media content has also evolved. Currently, there is a preference to watch short video clips rather than reading texts about news or entertainment.
There are thousands of these videos currently online; they are commonly used to attract the audience to articles by featuring brief headlines which state the content of the videos to guide the audience. These videos are popular on social media platforms such as Facebook and Twitter where written articles are promoted with short video clips.
.
Compromising suspense
Gone are the days when we all waited for an entire week to in-between the episodes of our favorite TV series. It was thrilling to anticipate the events in the next episodes guessing and speculating, but now, the whole season is available on streaming services and the probability that it will be leaked online is high.
Everyone starts talking about it and you won't feel interested in watching the episode when it is finally shown a week later on the TV networks. This action also compromises the creativity of the producers, who use feedback from the public to enhance their content to make it more engaging and interesting.
.
Quality vs. Quantity
Now, the availability of mobile streaming devices has made the availability of shows for binge-watching to have more quality than quantity. A standard series has about twenty or more episodes, and in some cases, a storyline that is rather senseless.
The current original TV series on streaming services now feature fewer episodes. This has enhanced the engagement of writers who can create compelling stories that have better storylines than for just ten or fifteen episodes which will be appreciated by the audience. While this might not work for all TV shows, we can at least confirm that the shorter TV shows are more engaging and thrilling to watch.
At this time, it is evident that the consumer's behavior of the audience regarding viewing content has changed. The attraction to television networks has reduced thus affecting businesses such as marketing agencies and media outlets. It is essential that TV networks develop new ways to engage and satisfy the audience.
.
Final thoughts
Is it really that difficult to create new ways to engage and satisfy the audience?  No, I don't believe that. I was amazed at the successful promotion done for the movie "Deadpool." It was considered to be a low-budget film, but its promotion included the use of traditional billboards on the streets and engaging in several social media platforms. If a group with limited resources was able to think outside the box, why is this difficult for groups with better resources?  And this strategy of thinking outside the box can be applied to promote TV shows like the TV show that has an app that lets you experience the story from multiple perspectives.
Regarding streaming services, we now have access to better content right in the comfort of our homes. We also have the power to decide what we want to watch, and when we want to watch the content. This is a trend that has influenced the attitude of the audience towards the traditional models used to broadcast media content.
The changing viewing preference brought both positives and negatives effects for both sides of the spectrum. As viewers, we have more power in choosing what we watch. So far streaming services have been a blessing for the viewers but for how long will this continue?
Television Networks like ABC and Film Studios like Disney are getting into the streaming game and streaming services like Amazon aspire to get into the Film Studio's game. If this continues, will we be able to afford a variety of good original content in the future? Feel free to leave your comments. I would love to hear from you.