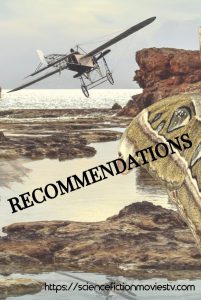 This page is geared at providing the additional information you need to get yourself into the science fiction fever. Truth be told, Sci-Fi on television and in cinema have been around for a long time featuring stories of monsters, cyborgs, space travels and other themes.
Likewise, Sci-Fi has other categories and each category has its own distinct style. It's quite easy to get into Sci-Fi, but you need to be well versed in your options first. When it comes down to Sci-Fi, we are talking about these:
Sci-Fi Action Adventure  has the concept of adventure film actions played on a science fiction setting.  Continue reading..

Sci-Fi Superhero otherwise known as Superhero is centered on American comic books. But today, it has entered into media through original works and adaptations. Continue reading…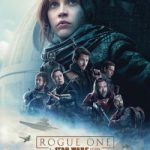 Sci-Fi Space otherwise known as space opera is a sub category of science fiction. This category is based on battle, romance and space adventures. Continue reading..
Sci-Fi Time Travel: Time travel is a popular feature in science fiction. It involves traditional time travel played in a science fiction environment. Continue reading…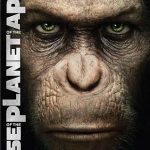 Sci-Fi Bio-punk  is mainly about post-apocalyptic themes, genetic engineering and biotechnology. This category make sure of post modernist prose and cyberpunk elements to portray a typical dystopian world of man-made viruses, bio-hackers, mutations, humans who are bio-genetically engineered, human-animals hybrids that are bio-genetically manipulated, designer babies, mutations and artificial life forms. Continue reading…
Sci-Fi Climate  otherwise known as climate fiction centers on the effects of global warming and climate change. Continue reading…
Sci-Fi Comedy is a blend of science fiction and comedy.  Its may not seem like it but comedy is a difficult genre to work on. Imagine a combination of comedy with weird science fiction themes. You can expect some crazy comedic situations. The stories often mocks or satirizes standard science fiction themes like alien invasions, interstellar travel, or futuristic technology. Continue reading…
Sci-Fi Cyberpunk  uses models from Japanese anime, detective novel, post modernist literature, and film noir to portray the nihilistic angle of a cybernetic society. It's no surprise that stories of this category are widely known as we are in the age of advanced technology. The stories in this category are about conflict among hackers, artificial intelligence and mega-corporations. Continue reading…
Sci Fantasy otherwise known as Science Fantasy is a combined genre which combines elements of fantasy and science fiction. Also, it includes themes of horror fiction. Continue reading…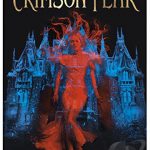 Sci-Fi Gothic otherwise known as Gothic science fiction or space Goth is a sub category of science fiction. It centers on stories about death, horror as well as romance. It shows the dark setting of Gothic fiction with themes of science fiction. Continue reading…
Sci-Fi Horror is a sub-genre of science fiction and horror films. The stories centers around crazy scientists and their experiments, monsters, end of the world stores and alien invasions. Most times, this sub category is combined with other genres like comedy and action. Continue reading…
Sci-Fi Thriller is a sub genre of science fiction. It's a wide film genre that brings out suspense and excitement. The suspense which is present in most plots is exploited by the producer. Often times, thriller films are combined with other genres like science fiction to make Sci-Fi thriller. Continue reading…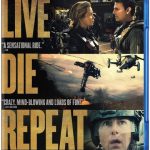 Sci-Fi  Military otherwise known as military science fiction is a subcategory of science fiction which involves the use of Sci-Fi technology like weapons for military purposes. Also, it includes members of the military who engages in military activity. This show occurs on a different planet or in outer space. Continue reading…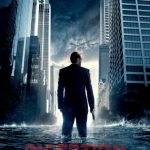 Sci-Fi Mystery usually features an uncommon death, that is, it involves a crime that happened under mysterious circumstances. It could also be a strange happening with grave consequences. Continue reading…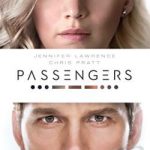 Sci-Fi Romance: The central piece in most science fiction based stories is romance. There are diverse kinds of romantic stories in Sci-Fi setting which starts as a man meeting a woman and then become attracted. They start going out, then they separate. They come back together, get married and then separate. It goes on and on. Continue reading…
Sci-Fi Social or Social science fiction is less concerned with the science fiction and more concerned about the human society  and its values, interactions, responses, etc. Continue reading…
Sci-Fi Steampunk is a sub-genre of science fiction or science fantasy which includes aesthetic designs and technology brought to being by the 19th-century industrial steam-powered engine. Continue reading…
These are the most known sub-genres of Sci-Fi but know that there are many more out there.
I am curious to know what you think of Sci-Fi. Which sub-genre of Sci-Fi are you most interested in? Feel free to leave your comments. I would love to hear from you.
Save
Save