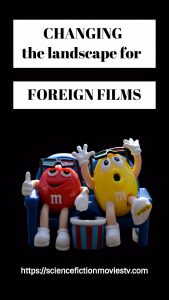 Hollywood has taken over cinemas around the world. That's not a surprise, right?
There isn't a place where you won't find an American movie in the cinema. While American movies are the most popular they are truthfully not the only options available. There are other movies, that are sometimes better than the American movies, that are not getting the opportunity to be on the big screen. How can they be recognized if the audience doesn't see them?
There are many interesting films (made by Chinese, Indian, Mexican, Brazilian, Russian, French, South Korean, and Japanese filmmakers,  just to name a few)  that are not shown around the world in movie theaters. Sure there are film festivals where they show them but truth is that they are not getting to a wider audience until the DVD release. Sometimes it's just because of financial reasons (not enough distributors and sponsors and being unable to confront a big-budget movie) or not enough screens available for the film's release.
One recent example is that of the 2017 Indian film "Bahubaali: the conclusion".  While many movie watchers were impressed and surprised by the film, they didn't even know that this was the sequel to 2015 "Bahubaali: the beginning" (which was also very impressive on both the cinematography and the storytelling). Neither the first nor the second installment were screened in many countries around the world, even though it was successful in the U.S. (which is strange for an unconventional foreign movie). So when there was so much buzz about Bahubaali and many people were curious to see it, well there was no movie to see.
.
How it started to change…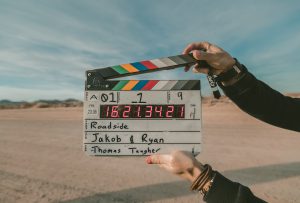 Fortunately, streaming services have really changed the landscape for filmmakers on a global scale. Providing more affordable options for them to make films and the beauty is that filmmakers around the world are included in this journey. How we can find original films from around the world to see.
And it's not just old films but new films are being produced and released on streaming services. What is more impressive is the opportunity it creates for collaboration between filmmakers from around the world that come together to create art.
.
Still going to the Movies?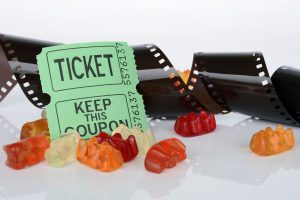 The "cinematic experience" is something unique depending on the film we're seeing but it's being monopolized by only one type of cinema and it obstructs the audience's way to see different styles of storytelling. Alternatives such as Netflix and Amazon are a blessing.
Their presence means competition for the film studios since they are creating original content themselves (even though these are not (yet) recognized yet by the Academy Awards). Having them in our home means having more choices to watch foreign films and expand our way of watching movies.
.
Be open-minded…
The truth is most of us are conditioned by Hollywood type of movies which are not always good. There are so many different movies out here with a different approach to directing, storytelling and cinematography. Streaming services became such a treat that even the giant "Disney" is planning to acquire its own streaming services.
So as you see there are changes happening on this distribution of content. We may not have access to everything but we have more access to foreign films than we had before and we should take advantage of this opportunity.
Have you ever watched a foreign film at home and wished you could have seen it on the big screen? If you have not seen a foreign film yet, will you consider watching them?
Don't worry coming up in the next article we will discuss a few interesting foreign films to see: